KP RE Capital Group announces the appointment of Douglas J Beck as the company's Chief Investment Officer (CIO)
Douglas has mentored and helped many new investors get their start in Real Estate.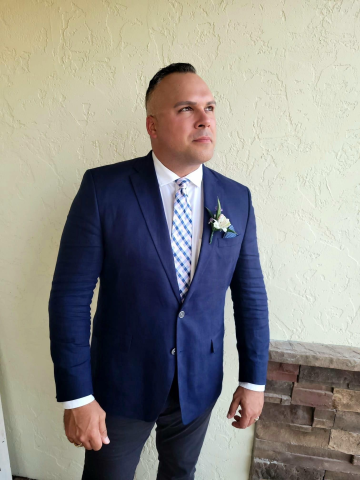 KP RE Capital Group is a Real Estate investment company with a mission to lead private lending initiatives for developers, fix and flippers, and investors to help them to attain more sustainable, fast access to capital in today's changing bridge lending space.
Douglas J. Beck joins KP RE Capital Group as a Managing Partner and CIO, focused on Investor Relations, Capital Markets to lead the fund's expansion as a direct lender for real estate investors in multiple markets.
As a full-time Real Estate Professional, Douglas's focus and passion is to lead and empower others to become financially free while growing into their best version. His desire to help others change their lives grew from his experiences and challenges in the Corporate and REI worlds. After previously working in Corporate IT & Procurement for close to a decade, Douglas walked away from his 6-figure, 9-5 job in 2015 to become a full-time entrepreneur.
Since then, Douglas has been instrumental in expanding a debt fund in multiple markets across the country by originating over $10 million in loans while simultaneously coaching and consulting Real Estate Investors in multiple markets. After leaving his position at that fund, Douglas founded RealDirectLending.com to help investors all across the country access private money for their projects by leveraging his extensive experience and connections with funds and private investors.
Since 2014, Douglas has built multiple successful Real Estate Investment businesses. In addition to being a Managing Partner with KP RE Capital Group, Douglas is passionate about sharing his experiential knowledge and connections with his clients as Founder & Head Coach of The Growth Collective, a private coaching & mastermind group comprised of newer & experienced investors from all across the country looking to close more deals.
Douglas' portfolio of real estate companies includes Investors First Title Agency, Douglas J Development, and JDL Ventures.
Douglas' investment companies have transacted over $50 million of real estate across hundreds of transactions, including wholesale/contract flips, fix & flips, and rental properties. Douglas has served thousands of investors nationwide through direct mentorship, public speaking events, and becoming an influencer in the marketplace by leveraging multiple platforms and venues. Most importantly, Douglas has built his multiple 7-figure businesses while maintaining a strong commitment to his faith and family, prioritizing quality time with his wife and three children.
To learn more, visit: https://www.kprecapitalgroup.com/invest
Media Contact
Company Name: CB Herald
Contact Person: Ray
Email: Send Email
City: New York
State: NY
Country: United States
Website: Cbherald.com