20+ Leading Aspergillosis Pipeline Companies are working to improve the Treatment Landscape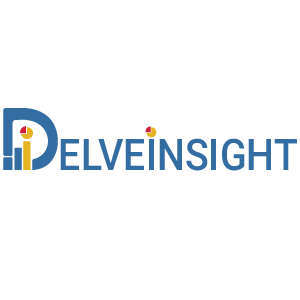 DelveInsight's, "Aspergillosis Pipeline Insight, 2023," report provides comprehensive insights about 20+ companies and 20+ pipeline drugs in the Aspergillosis pipeline landscape. It covers the Aspergillosis pipeline drug profiles, including Aspergillosis clinical trials and nonclinical stage products. It also covers the Aspergillosis pipeline therapeutics assessment by product type, stage, route of administration, and molecule type. It further highlights the inactive pipeline products in this space.
In the Aspergillosis pipeline report, a detailed description of the drug is given which includes mechanism of action of the drug, clinical studies, Aspergillosis NDA approvals (if any), and product development activities comprising the technology, Aspergillosis collaborations, licensing, mergers and acquisition, funding, designations and other product related details.
Key takeaways from the Aspergillosis Pipeline Report
DelveInsight's Aspergillosis pipeline report depicts a robust space with 20+ active players working to develop 20+ pipeline therapies for Aspergillosis treatment.
The leading Aspergillosis Companies includes Regeneron/Sanofi, Pulmocide, Astellas Pharma, Cipla/Pulmatrix, F2G, Cellix Bio, SCYNEXIS, TFF Pharmaceuticals, Matinas BioPharma, Amplyx Pharmaceuticals, Cidara Therapeutics, ImmuPharma, Takis, and others
Promising Aspergillosis Pipeline Therapies includes Anidulafungin, VER002, isavuconazole, MK0991, caspofungin acetate, voriconazole, F901318, Posaconazole, Pantoprazole, micafungin, FK463, and others.
The Aspergillosis companies and academics are working to assess challenges and seek opportunities that could influence Aspergillosis R&D. The Aspergillosis pipeline therapies under development are focused on novel approaches to treat/improve Aspergillosis.
To explore more information on the latest breakthroughs in the Aspergillosis Pipeline treatment landscape of the report, click here @ Aspergillosis Pipeline Outlook
Aspergillosis Overview
Aspergillosis is an infection caused by Aspergillus, a common mold (a type of fungus) that lives indoors and outdoors. Aspergillus spores present in the environment can be taken inside the body while breathing which leads to aspergillosis. However, people with weakened immune systems or lung diseases are at a higher risk of developing health problems due to Aspergillus. Types of Aspergillosis are Allergic bronchopulmonary aspergillosis (ABPA), Allergic Aspergillus sinusitis, Azole-Resistant Aspergillus fumigatus, Aspergilloma, Chronic pulmonary aspergillosis, Invasive aspergillosis, and Cutaneous (skin) aspergillosis. Diagnosis of Aspergillosis is done by examining the patient history and various tests including blood tests to check for antibodies, allergens, and fungus molecules; X-ray; CT scan, and/or sputum stain and culture to examine the bronchial mucus. Treatment options for Aspergillosis include oral corticosteroids, antifungal medications, and surgery.
Recent Developmental Activities in the Aspergillosis Treatment Landscape
In April 2022, Pulmatrix announced it will regain full rights to its narrow spectrum kinase inhibitor (NSKI) portfolio, including PUR1800, following Johnsons & Johnson's Enterprise Innovation's decision to terminate the Company's license, development and commercialization agreement. Pulmatrix intends to continue the development of PUR1800, with ongoing clinical and toxicology studies to support programs in acute exacerbations in COPD (AECOPD) and other chronic airway diseases.
For further information, refer to the detailed Aspergillosis Unmet Needs, Aspergillosis Market Drivers, and Aspergillosis Market Barriers, click here for Aspergillosis Ongoing Clinical Trial Analysis
Aspergillosis Emerging Drugs Profile
PC945: Pulmocide
PC945 is a potent, long-acting antifungal triazole, possesses activity against a broad range of both azole-susceptible and azole-resistant strains of Aspergillus fumigatus. PC945 is being developed as an inhaled treatment for pulmonary aspergillosis. It has been designed to deliver high local lung concentrations, retention in lung tissues that offers a long duration of action and minimal systemic exposure.
Dupilumab: Regeneron/Sanofi
Dupilumab (Dupixent) is an interleukin-4 (IL-4) receptor alpha antagonist. It is a human monoclonal antibody of the immunoglobulin G4 subclass that inhibits IL-4 and interleukin-13 (IL-13) signaling by specifically binding to the IL-4 receptor alpha subunit. Dupilumab is currently being studied in Phase III developmental studies for the treatment of patients with Allergic Bronchopulmonary Aspergillosis.
Aspergillosis Pipeline Therapeutics Assessment
There are approx. 20+ key companies which are developing the therapies for Aspergillosis. The companies which have their Aspergillosis drug candidates in the most advanced stage, i.e. Phase III include, Regeneron/Sanofi.
Request a sample and discover the recent advances in Aspergillosis Ongoing Clinical Trial Analysis and Medications, click here @ Aspergillosis Treatment Landscape
Scope of the Aspergillosis Pipeline Insight Report
Aspergillosis Companies- Regeneron/Sanofi, Pulmocide, Astellas Pharma, Cipla/Pulmatrix, F2G, Cellix Bio, SCYNEXIS, TFF Pharmaceuticals, Matinas BioPharma, Amplyx Pharmaceuticals, Cidara Therapeutics, ImmuPharma, Takis, and others.
Aspergillosis Pipeline Therapies- Anidulafungin, VER002, isavuconazole, MK0991, caspofungin acetate, voriconazole, F901318, Posaconazole, Pantoprazole, micafungin, FK463, and others
Aspergillosis Pipeline Segmentation: Product Type, Molecule Type, Route of Administration, Mechanism of Action
Dive deep into rich insights for drugs for Aspergillosis Market Drivers and Aspergillosis Market Barriers, click here @ Aspergillosis Unmet Needs and Analyst Views
Table of Content
Introduction
Executive Summary
Aspergillosis: Overview
Pipeline Therapeutics
Therapeutic Assessment
Aspergillosis – DelveInsight's Analytical Perspective
In-depth Commercial Assessment
Aspergillosis Collaboration Deals
Late Stage Products (Phase III)
Dupilumab: Regeneron Pharmaceuticals/Sanofi
Mid Stage Products (Phase II)
Ibrexafungerp: Scynexis
PC945: Pulmocide
Drug profiles in the detailed report…..
Early Stage Products (Phase I)
TFF VORI: TFF Pharmaceuticals
Drug profiles in the detailed report…..
Pre-clinical and Discovery Stage Products
MAT2203: Matinas BioPharma
Inactive Products
Aspergillosis Key Companies
Aspergillosis Key Products
Aspergillosis- Unmet Needs
Aspergillosis- Market Drivers and Barriers
Aspergillosis- Future Perspectives and Conclusion
Aspergillosis Analyst Views
Aspergillosis Key Companies
Appendix
Got Queries? Find out the related information on Aspergillosis Mergers and acquisitions, Aspergillosis Licensing Activities @ Aspergillosis Emerging Drugs, and Recent Trends
About Us
DelveInsight is a Business Consulting and Market research company, providing expert business solutions for the healthcare domain and offering quintessential advisory services in the areas of R&D, Strategy Formulation, Operations, Competitive Intelligence, Competitive Landscaping, and Mergers & Acquisitions.
Media Contact
Company Name: DelveInsight
Contact Person: Yash Bhardwaj
Email: Send Email
Phone: 9193216187
Address:304 S. Jones Blvd #2432
City: Las Vegas
State: NV 89107
Country: United States
Website: https://www.delveinsight.com/consulting/due-diligence-services