Explore New Zealand With Just Go Motorhome Rentals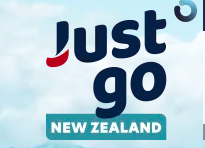 Just go Kiwioffers travelers a unique way to explore New Zealand's beautiful landscape.
Toddington, Bedfordshire, U.K. – Just Go offers more than just motorhome rentals. The company will help you plan the perfect holiday tailored exactly to your needs. With expert travel advice and coordination, exceptional customer service, and beautiful motorhomes, Just Go provides everything you need to experience a one-of-kind holiday in New Zealand, free of stress and hassle.
Motorhomes
Just Go offers 2-, 4-, and 6-berth motorhomes. Every vehicleis professionally cleaned, air-conditioned, and comes fully stocked with linens and bedding, kitchen utensils, GPS, and more. Most motorhome are only a few years old, and they all come with 24/7 roadside assistance and standard liability insurance. Many of the vehicles have awnings to make spending time outdoors even more enjoyable.
Travelers can pick up and drop off their motorhome rental at any of Just Go's three New Zealand locations. This allows for maximum traveling flexibility, including one-way routes. Mileage is unlimited as well and motorhomes are always fully fueled upon pickup.
There are a range of motorhomes to choose from, with options to fit many different budgets. Just Go also offers frequent promotions on motorhome rentals and has access to great deals on flights and accommodations so travelers can plan the holiday of their dreams at a price they can afford.
Customer Service
Just Go's travel experts love to help travelers plan their holidays every step of the way. Staff can help customers pick out the perfect rental to meet their needs, provide a no-obligation quote, and can even book flights, stopovers, airport transfers, and hotels.
Every customer receives a free one-hour itinerary planning session, which can be held in person, over the phone, or via Zoom. Just Go's travel experts will help travelers plan their route to include everything they want to experience while holidaying in New Zealand. They have extensively traveled the country themselves and know all the must-dos.
When travelers arrive to pick up their motorhome,they receive complementary vehicle familiarization before taking off on their adventure. They can also download an app that containsmaps and information about campsites and things to do in New Zealand.Motorhome rentals can be returned at any Just Go location.
Customer Satisfaction
Just go Kiwi has 25 years of experience ensuring that travelers have a great experience traveling by motorhome. The many five-star ratings left by their customers verify that the service provided by Just Go is top-quality.
According to their testimonials, customers who travel with Just Go are likely to become repeat customers and refer the company to their family and friends. They consistently rave about the great customer service and traveling advice, as well as the modern motorhomes with comprehensive amenities.
Locations:
Just go, Redhill Farm, Harlington Road, Toddington, Bedfordshire, LU5 6HF
Just go, 2 Drovers Road, East Mains Industrial Estate, Broxburn, West Lothian, EH52 5ND
Media Contact
Company Name: Just Go Kiwi
Email: Send Email
Phone: 44 (0) 1525 878002
Address:Just go, Redhill Farm, Harlington Road, Toddington, Bedfordshire, LU5 6HF
State: SCOTLAND
Country: United Kingdom
Website: https://www.justgokiwi.co.uk/