BLR Design Week brings its 2022 Conference, a platform towards creating a liveable, sustainable, and equitable BLR
BLR Design Week is coming back with its Big Bang Conference this year. The Conference aims to be a thinking hub across Pedagogy, Practice, and Policy to explore the Power of Possibilities for Urban Transformation.
The Conference will flow between morning plenaries at the Lalit Ashok and afternoon working sessions across Karnataka Chitrakala Parishath on 8th, 9th, and 10th December 2022.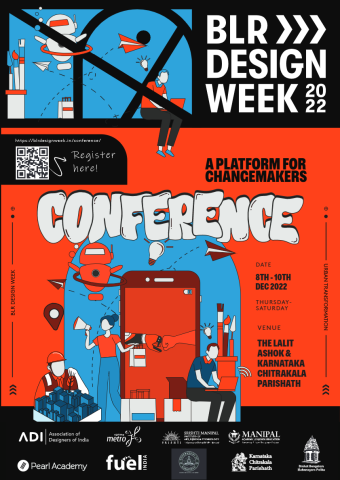 The Conference will address themes like Sustainable BLR, Enterprising BLR, Future Now BLR, Build BLR, Creative BLR, and Safe BLR.
This Conference is a culmination of the BLR Design Week, which was initiated in 2018. After a COVID induced hiatus, it is back with a successful run of events in the city. Generation Design (GenD) was conducted for 800+ high school and 1200+ college students, for introducing them to creative career options and portfolio making. Over 150+ independently curated Collage events across the city had citizens, professionals and enthusiasts participate for almost a month, leading up to the the BLR Design Sante at the Orion Mall lakeside with 40+ designed in BLR brands and 25+ artists coming together to celebrate the creative energy of BLR.
The Sante introduced BLR to a host of sustainable brands and musicians in a high voltage event-filled day.
The BLR Design Week Conference is the confluence of enterprise, tech, systems thinking models, conversation, and collaboration across businesses, people, and the government, with the aim being to blur the boundaries and create the networks to work together to tackle issues faced by BLR for everyone, by everyone.
This year we have the Srishti Manipal Institute powering the BLR Design Week, with Pearl Academy as our knowledge partner. We have the BBMP, BMRCL, and Department of IT & BT being our primary patrons with Karnataka Chitrakala Parishath our venue partner.
The Conference will be inaugurated by Hon'ble Shri Basavaraj S. Bommai (CM), Hon'ble Dr. Ashwathnarayan CN, Shri Tushar Girinath IAS (BBMP Chief Commissioner), ISN Prasad IAS (ACS, GoK), Rakesh Singh (IAS, ACS, GoK), Dr. A V Ramanna Reddy (IAS), Mr. Prashant Prakash chief mentor of BLR Design Week present.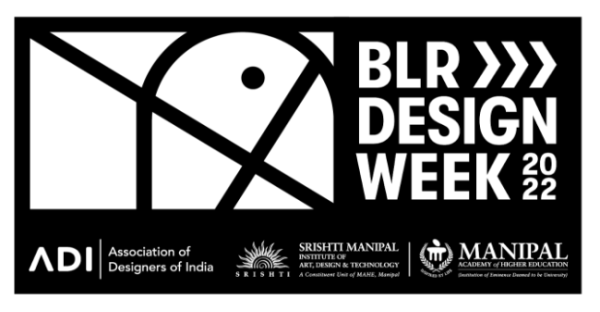 The Association of Designers of India invites all the thinkers, tinkerers, makers, challengers, and doers to the BLR Design Week 2022 Conference in an attempt to make BLR a beacon for healthy, progressive development.
For more information, please visit: https://www.blrdesignweek.in/conference/
Media Contact
Company Name: BLR Design Week
Contact Person: Nandini Kulkarni
Email: Send Email
City: Bengaluru
State: Karnataka
Country: India
Website: http://www.blrdesignweek.in/