Electric Vehicle Market is expected to grow at a CAGR of 24.51% by 2030 | Global Analysis by Size, share, Trends, Overview and Forecast 2022-2030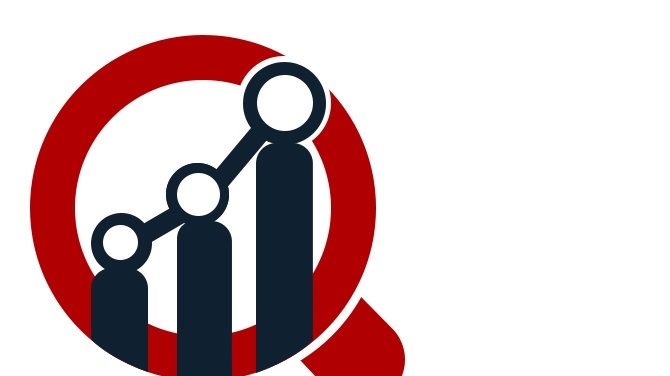 The global Electric vehicle Market is poised to garner USD 957.42 BN by 2030, growing at a 24.51% CAGR throughout the assessment period (2022-2030)
The electric vehicle market is expected to garner rapid revenue growth in the next few years. According to Market Research Future (MRFR), the global Electric vehicle Market is poised to garner USD 957.42 BN by 2030, growing at a 24.51% CAGR throughout the assessment period (2022-2030). The market valuation was settled at USD 208.95 billion in 2021.
The demand for all-electric vehicles has soared exponentially over recent years. The increase in BEV deliveries has been significantly higher, indicating healthy demand for several all-electric models. The retail sale of electric vehicles saw a three-fold jump last year.
Governments rigorously push the expansion of the footprint of the charging infrastructure. This, as a result, led to the growth in EV sales during the past couple of years. Also, the sustained increase in automobile fuel prices and growing government initiatives to revolutionize e-mobility influence the market revenues.
Get the Sample for More Understanding@ https://www.marketresearchfuture.com/sample_request/1793
The automotive industry is committed to a net-zero carbon transportation future and focuses on electrification. Leading automakers like Ford and Toyota are witnessing a drastic ramp-up in the required zero-emission vehicle sales. Current zero-emission vehicle rules and draft requirements in major countries are extremely challenging. However, as many federal governments have approved new plans, other states are expected to follow suit.
Going ahead, improvements in technologies such as battery swapping and the penetration of services like battery-as-a-service (BaaS) accelerated market sales. Also, the rising popularity of electric vehicles and stringent regulations to control VOC emissions in automobiles allowed the market to witness a constant rise in the production and sales of electric vehicles.
Moreover, increasing R&D investments to develop innovative electric vehicles and improve the functions of existing ones would impact the market growth positively. The increasing demand for new energy vehicles (NEV) and the swiftly erecting electric vehicle infrastructures are expected to boost the market size.
Despite the strong growth in delivery figures, the market still faces major challenges of supply bottlenecks for semiconductors and wire harnesses. EV manufacturers are looking for additional highly attractive models and working on improving the semiconductor situation to respond to the current supply bottlenecks.
Global Electric Vehicle Market – Competitive Analysis
Highly competitive, the electric vehicle market appears fragmented due to the presence of several well-established players. These players incorporate strategies like mergers & acquisitions, collaboration, technology/product launch, and expansion to gain a larger competitive share.
Buy Now report with Analysis of COVID-19 at: https://www.marketresearchfuture.com/checkout?currency=one_user-USD&report_id=1793
Major Players:
Players leading the global electric vehicle market include Tesla Inc, Nissan Motor, Toyota Motor, Volkswagen, Ford Motor, BMW, Daimler AG, General Motors, Mitsubishi Motors, and Hyundai Motor, among others.
Global Electric Vehicle Market – Segments
The report is segmented into technologies, vehicle types, and regions. The Technology segment comprises battery electric vehicles (BEV), hybrid electric vehicles (HEV), and plug-in hybrid electric vehicles. The vehicle type segment comprises passenger cars, two-wheelers, and commercial vehicles.
Global Electric Vehicle Market – Regional Analysis
The Asia Pacific region dominates the global electric vehicle market, headed by the growing demand for electric vehicles with a low operating cost. Rising government initiatives to reduce dependency on fuel-driven vehicles boost the electric vehicle market sales. Besides, government support for developing wireless EV charging stations pushes the regional market growth, offering convenience and ease in charging.
Browse Full Report Details@ https://www.marketresearchfuture.com/reports/electric-vehicles-market-1793
Industry/ Innovation/ Related News
April 10, 2022 — Tata Motors (India), a leading manufacturer of passenger vehicles, announced its plan to invite partners in subsidiaries to increase the development of battery electric vehicles and regular engine-powered cars & SUVs. The company looks to maintain its growth trajectory by tapping new technologies.
Tata Motors recorded a trend-defying growth last year in the EV segments that both the subsidiaries operate in. The firm strives to stay ahead of the curve, making significant investments in the future market shift. Further, the company also stated that it is open to having a partnership in PV and EV segments, as the same new technology disrupts them.
Browse Related Reports:
https://www.marketresearchfuture.com/reports/advanced-tires-market-6668
Media Contact
Company Name: Market Research Future
Contact Person: Market Research Future
Email: Send Email
Phone: +1 628 258 0071
Address:99 Hudson Street,5Th Floor, New York, New York 10013 United States of America
City: New York
State: New York
Country: United States
Website: https://www.marketresearchfuture.com/reports/electric-vehicles-market-1793