GAIT LLC Announces REST® (Responsive Equine Simulator Therapy) Chair for Kids with Neuromotor Disabilities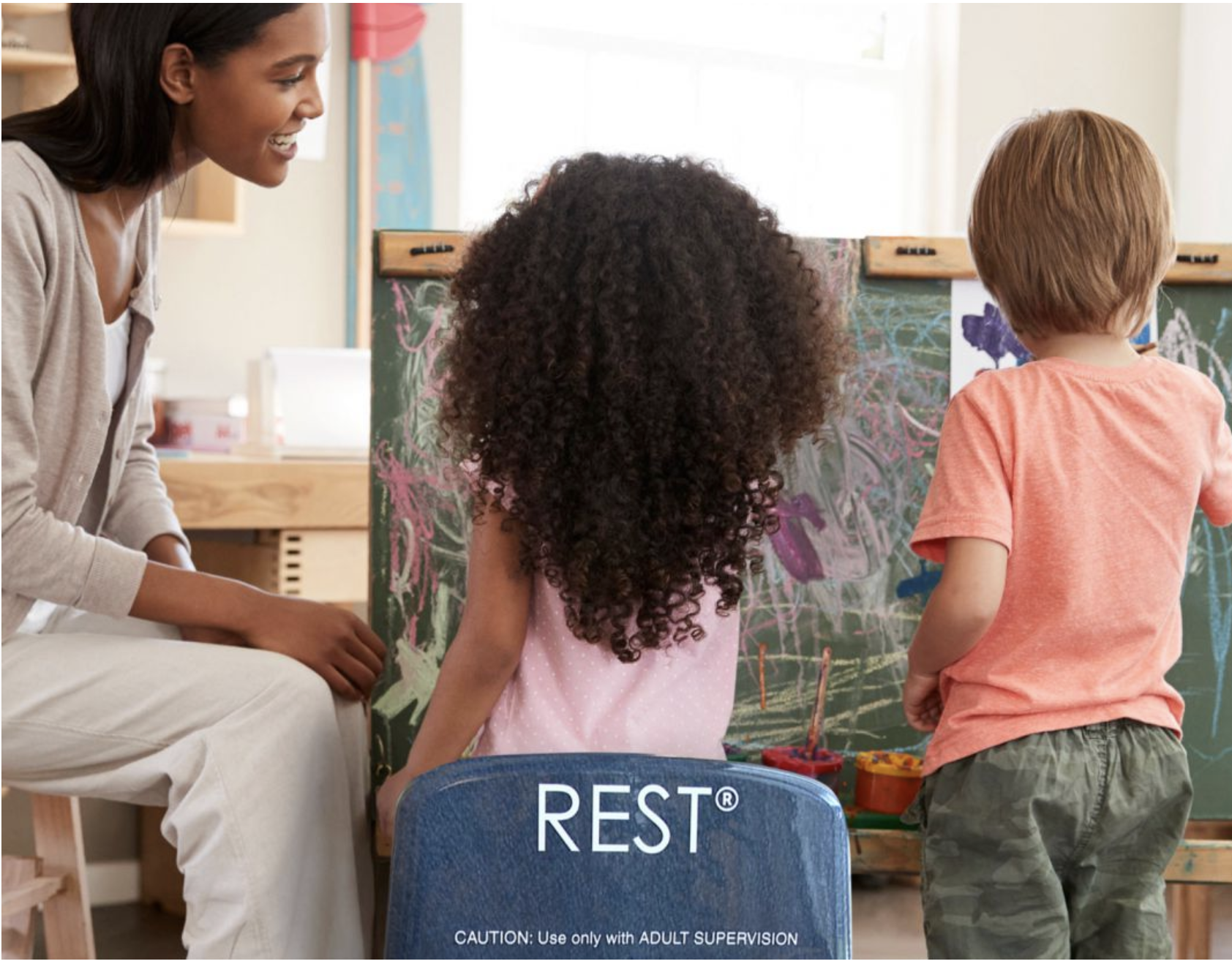 The REST® Equine simulator is a therapeutic device that creates calmness and reduces stress and anxiety, that leads to improved self-confidence, happiness, and emotional growth
Equine Motion, the slow walking of a horse, has long been used for treating motor and sensory impairments. But many people don't have access to a horse, making it difficult to adopt.
GAIT LLC announces the REST® (Responsive Equine Simulator Therapy), a small therapeutic chair that mimics horse movement and brings the benefits of Equine Motion indoors. The chair is an innovative approach to treating neuromotor disabilities Down Syndrome, Attention Deficit Hyperactivity Disorder (ADHD), PTSD, Cerebral Palsy, Traumatic Brain Injury, and Stroke. It's compatible with a simple and unique design, making it suitable for use in schools, homes, hospitals, and rehabilitation centers.
Equine Therapy with REST® has many benefits for parents, kids, and schools who adopt the system. It helps the kids to focus by improving coordination, balance, and posture. In addition, the rhythmic movement creates calmness and reduces anxiety and agitation, a common behavioral pattern for children with ADHD. Parents will also benefit as the device will keep the kids busy, so there will be less disturbance.
The REST® is created using advanced design methods that make the kids feel comfortable and relaxed. When used at home, they can sit on it while watching TV, playing games, doing their homework, or doing crafts. At school, it can become part of the playtime or even used in the classroom. It can be used with other calming methods to help the kids relax and engage in more productive activities. Occupational and physical therapists and speech pathologists can use it and other methods, tools, and devices to calm their patients, reduce anxiety, and improve their condition.
Teachers, parents, and educators of kids with ADHD need to find a way to work together, communicate, and assess behaviors. Build a better relationship with the kid through physical interaction and engagement. The REST® is a tool that makes that possible as instant change and improvement can be noticed, recorded, and shared among people interested in the child's development. It's a great investment that brings results, saves energy and money, and creates an avenue for better communication with the child.
REST® is manufactured and patented in the USA, using the best materials that are safe for kids. It's easy to maintain and clean and creates an atmosphere that promotes learn and retention, which can help improve the child's academic performance.
For more information, please visit https://restbygait.com/.
About GAIT LLC
GAIT LLC builds modern technology and device to help people live better lives. They work with schools, hospitals, and rehabilitation centers, teaching them about Equine Therapy and the benefits of REST®. They also partner with CHAAD, ADDA, and Autism Society of Indiana and projects that make life better for parents and kids who need support.

Media Contact
Company Name: GAIT LLC
Contact Person: Joe Cositore
Email: Send Email
Country: United States
Website: https://restbygait.com/