Success Sadhana App Slated for Launch on International Yoga Day, to Help Train and Balance Mind, Body and Spirit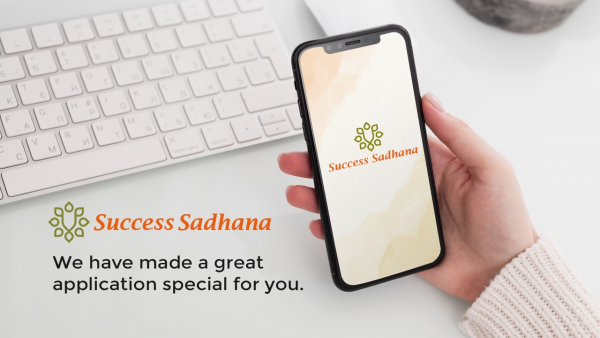 Success Sadhana is a new app that aims to help users improve their spiritual, physical, and mental fitness and live a healthy life. Made for every age group from all over the world, this app will help users inculcate healthy habits which will lead to a better and successful life.
Today, every individual is living under a mountain of stress which adversely affects the body. Success Sadhana aims to guide users to master their life and keep their mind, body, and spirit balanced. The app offers everyday activities and daily challenges which will help to build mental and physical health. It also gives inspiring quotes every day to motivate the user to achieve their goals.
Commenting on the launch, Mr. Vijay Kawale, Managing Director, Neubrain Solutions Pvt Ltd said, "At Success Sadhana, we strive to help our audience to achieve their daily goals whilst maintaining healthy wellbeing. With this launch, we will be focusing on creating a platform for our audience that helps them connect with their mind and body, enabling them with holistic wellbeing".
The app also keeps a track of the user's daily success goals and activities to monitor progress along with giving self-care reminders. Success Sadhana gives users access to more comprehensive information that will assist one to achieve success and improve health."Success Sadhana ensures that users can keep an accurate record of their practice and maintain a routine. This app is a one-stop solution designed by keeping in mind the importance of spiritual fitness services and aims to help people gain success through various activities," Mr. Vijay Kawale concluded.
A healthy and happy life starts with Success Sadhana. It is a one-of-a-kind app that will work diligently to enrich the quality of life and ensure a stress-free and blissful life. Success Sadhana is an essential tool for anyone who wants mental and physical fitness and is willing to work for it. To be launched on World Yoga Day (21st June), the app is available for Apple and Android devices.
For more information, please visit: www.successsadhana.com
Media Contact
Company Name: Success Sadhana App
Contact Person: Vijay Kawale
Email: Send Email
Country: United States
Website: http://www.successsadhana.com