Follow Me for Equity – A Smart New Way To Invest Without Spending A Dime.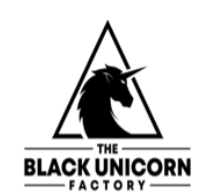 New social media investing app allows everyone to earn equity or stock from up to 68 Pre IPO companies.
The Follow Me For Equity app will become available on June 19, 2021.
Follow Me for Equity is a unique program by Black Unicorn Factory (BUF), an African American-owned business development company, that gives new and experienced investors a unique opportunity to invest in new startups.
With the launch of the 'Follow Me for Equity' program, Black Unicorn Factory aims to revolutionize the traditional way of investment that requires money before equity or stock can be earned, with a new social media investing app that allows users to earn from up to 70 companies by following them on social media like Facebook, Instagram, and Twitter. The process is easy and hassle-free, all an investor needs to do is follow a company and remain loyal for one year or more.
Social media is one of the most effective ways that businesses use to reach their audience. Furthermore, if used effectively, it can transform a new startup into a bigger company within a short time. But unfortunately, most companies were unable to use this opportunity to their advantage, and this is why Black Unicorn Factory is introducing 'Follow Me for Equity' – a new approach that transforms social media fans and followers into real investors.
While discussing 'Follow Me for Equity', John Stewart, President, CEO, and Founder of the Black Unicorn Factory said " We're completely changing the way people can invest, which benefits both consumers and startup companies. Instead of asking people for money, we're asking for their time and loyalty".
He explained further, when talking about problems facing Black-owned startups.
"It's extremely difficult for startups to raise capital from traditional investors, and it's even harder for Black-owned companies. Only about 1% of all venture capital goes toward Black-owned startups. Therefore, African Americans must take an alternative route to raise capital, which is why we created this app."
The app will be available on Apple and Android devices on June 19, 2021.
For more information about Follow Me for Equity, please visit:
About Black Unicorn Factory
Black Unicorn Factory is located in the LAX area of Los Angeles, California, founded by a team of Growth Hacking experts lead by one of this nation's best-kept secrets, Johnny Stewart, who is an author, speaker, philanthropist, investor, and serial entrepreneur with over 30 years of experience in growth hacking of startups. This African American-owned company is a first of its kind and specializes in turning small startups into the public stock market-ready Unicorns that are not just valuable but profitable.
Media Contact
Company Name: Black Unicorn Factory
Contact Person: John Stewart
Email: Send Email
Phone: 310-362-6999
Address:5777 West Century Blvd Suite 1110-106
City: Los Angeles
State: CA 90045
Country: United States
Website: www.followmeforequity.com